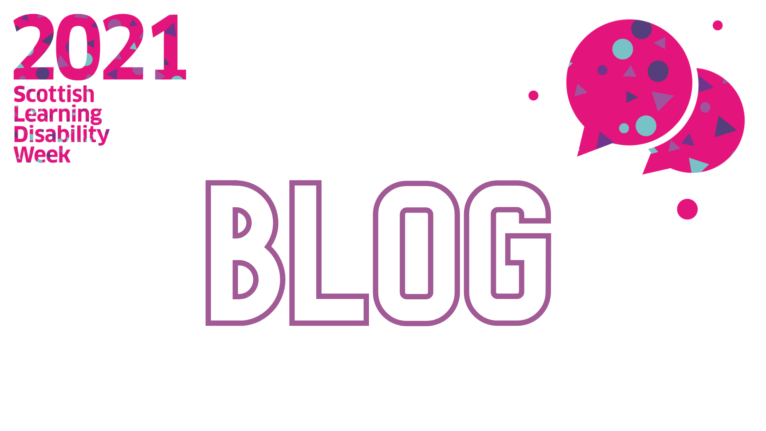 Scottish Learning Disability Week 2021 was bigger than we expected – that's for sure! This year's topic – 'Relationships' – has played a bigger part in our daily lives over the past 12 months, and in particular the lives of people with learning disabilities, than ever before.
We have always known that for people with learning disabilities, relationships are crucial to the way in which people are able to live their lives and the choices (or lack of choices) they may experience as a result. In the same way that additional barriers exist to people with learning disabilities getting a job or a home of their own, sometimes there are obstacles to people with learning disabilities being able to form relationships. Yet we know from the individuals and organisations that we work with, when friendships and romantic relationships do form, they enrich the lives of everybody involved. With this as our context, it was when the results of the 2019 "How's Life?" Survey were collated in our Relationships Matter report, that the idea of relationships as a theme for Scottish Learning Disability Week was fully crystalized.  
In preparing for another Scottish Learning Disability Week under the constraints of the pandemic we were faced with a contradiction – how do you celebrate the joy of being together when you're forced to stay apart? 
Well, luckily for the SCLD team the Scottish learning disability sector was ready and waiting and together with key partners such as get2gether, dates-n-mates Scotland, Stay Up Late Scotland, Cutting Edge Theatre, Aberlour, Pamis Scotland, Values Into Action Scotland (VIAS) and many more, we were able to organise a jam-packed week of online events and activities. Including a great session 'What's Love Got To Do With It' from Dave Hingsburger, all the way from Toronto, Canada!
Each day of the week focused on a different topic around relationships – for example, Monday was about friendship, whilst Wednesday explored the challenges relationships can bring, Friday was all about romance and Sunday brought us a well-needed chance to look after ourselves with a focus on self-care. On Thursday we dedicated the day to family and shared a special message about the rights of children and young people with learning disabilities from the Children and Young People's Commissioner for Scotland, Bruce Adamson.
There were specialist workshops from get2gether, such as 'Let's Talk About Sex', which offered people with learning disabilities an opportunity to talk about sex in a safe, supported and fun environment; there were events for professionals, such as '#KeepThePromise for Parents with Learning Disabilities' with Aberlour and a workshop on 'Improving Support for Women with Learning Disabilities who have experienced Gender Based Violence' with Public Health Scotland, the University of Strathclyde and Women's Aid.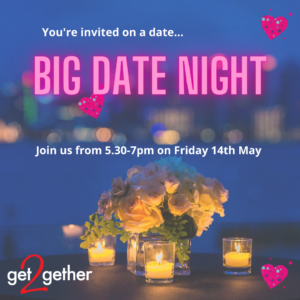 There were also some great social events, such as dates-n-mates' 'It Takes Two To Tango', get2gether's 'Big Date Night', 'A Night at the Theatre' with Downs with Love, and who can forget Stay Up Late Scotland and Gig Buddies' fantastic social night which lasted well into the wee hours of Saturday morning!  
It has been an extravaganza of events and activities not only celebrating relationships in the lives of people with learning disabilities, but also raising awareness of how important it is to facilitate those relationships in the first place.  
During Scottish Learning Disability Week 2021 the SCLD news Twitter page generated over 189.K Impressions and reached over 30,000 people through Facebook – this is truly staggering and we are delighted to see the Week growing year on year.  
All that remains for me to say is a huge thank you to everyone who got involved in whatever way – from the NHS staff who put up posters in local supermarkets, to the school children who made their own models of our Learning Disability Week mascot 'Uno the Unicorn', to individuals who baked, drew, sang and made videos – each and every contribution to Scottish Learning Disability Week is appreciated and makes a difference. 
Do join us next year for what we hope will be an even bigger step towards our vision of a fairer Scotland where people with learning disabilities live full, safe, loving and equal lives. 
Libby Clement
Digital Communications Adviser, SCLD
(Here are a few more Twitter posts from the Week…)