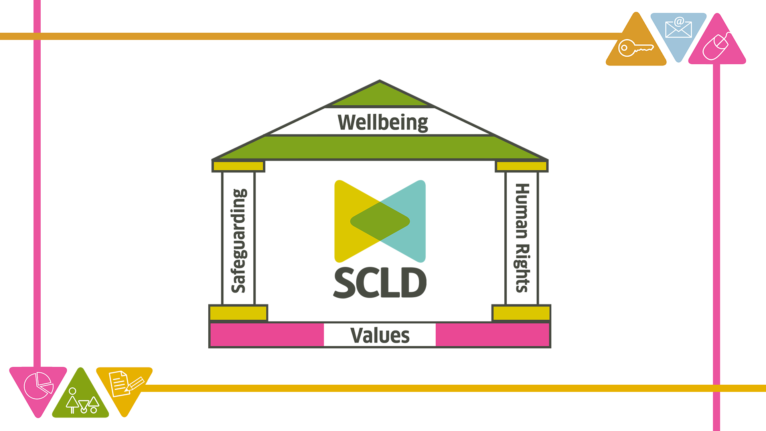 At the Scottish Commission for People with Learning Disabilities our values are the foundation of what we do.
They combine with our human-rights based approach and our policy of safeguarding.
We are…
Respectful
We respect people with learning disabilities, one another and everyone we come into contact with.
Inclusive
We are a place where everyone belongs, no matter who they are, or what barriers they face.
Collaborative
We value working with others. Everyone has something to give and everyone is given the opportunity for their voice to be heard.
Pioneering
We are not afraid to take risks or to enable people with learning disabilities to take risks.
Read the SCLD Equality, Diversity and Inclusion Strategy
here