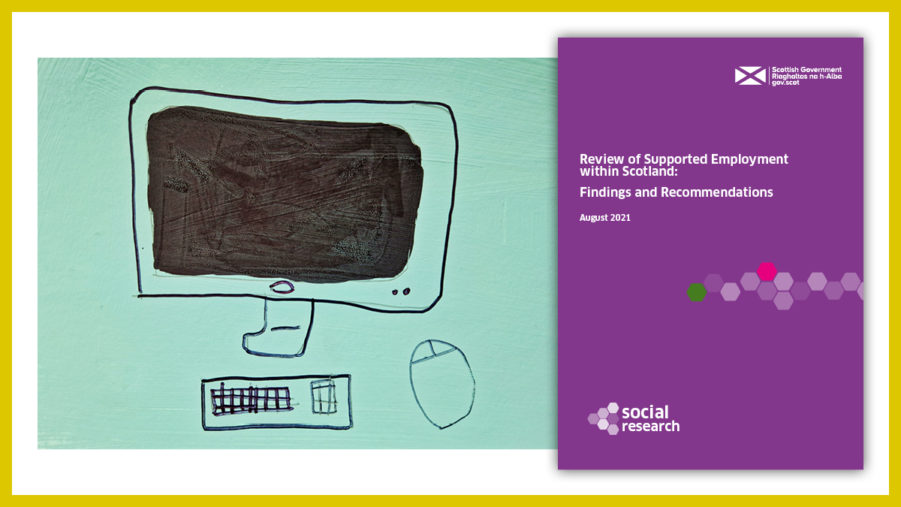 SCLD welcomes publication of Review of Supported Employment within Scotland
On 27 September, the Scottish Government published its Review of Supported Employment within Scotland. You can download SCLD's easy read version here.
Providing access to meaningful employment for disabled people, including people with learning disabilities, is critically important. This review looks at the role of supported employment in making paid employment accessible to everyone.
SCLD's Chief Executive, Charlie McMillan, chaired the steering group for the new Review. SCLD supports the nine recommendations of the review. These include designing a Scottish "Supported Employment Guarantee" with funding and targets for local areas to deliver supported employment. The review recommends that this is operational within the next 18 months.
Supported employment is an evidence-based, personalised approach that provides support to people with disabilities or other disadvantaged groups to secure and maintain paid employment in the open labour market. Supported employment is based on the model of "place and train" where participants learn on-the-job with support from work colleagues. This is backed up by the skills of a job coach or employment support worker who provides well-structured, flexible support to both the individual and potential employer. This support includes identifying the skills, preferences and experiences of the individual and matching these with potential employers.
SCLD will continue to support progress towards better provision of supported employment in Scotland, and will advocate for full implementation of the recommendations set out in the Review.