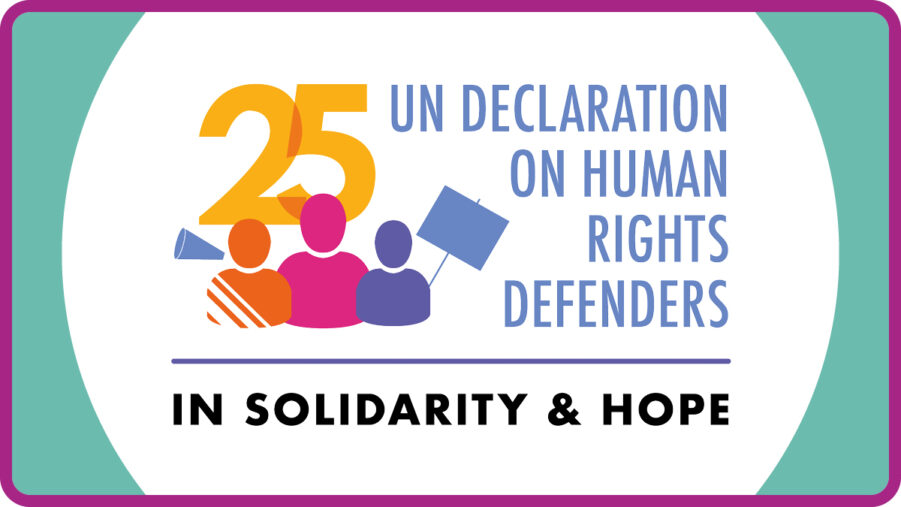 New logo launched to mark 25 years of UN Declaration on Human Rights Defenders
2023 is the 25th anniversary of the UN Declaration on Human Rights Defenders, and to mark this important milestone the special rapporteur for Human Rights Defenders and her team have created a new logo.
The UN Declaration on Human Rights Defenders was adopted by all of the member states of the UN General Assembly in 1998, after 13 years of careful negotiation. The Declaration sets out the rights and responsibilities of the States, human rights defenders and all of society in ensuring a safe environment for the promotion and protection of human rights. A Human Rights Defender is defined as a person or organisation who works to peacefully promote and protect human rights in accordance with the declaration.
The new logo has been conceived as a positive and colourful representation of human rights defenders. It celebrates their strength and diversity as well as acknowledging the adversity faced in the course of their work. The logo has a warm colour palette to emphasise defenders' compassion and integrity and it is also accessible to people who are colourblind.
Defending the human rights of people with learning disabilities is one of the core focus areas at SCLD. The work we do helps people with learning disabilities to champion and defend their own and other people's human rights, and lead the work to improve policy, practice and legislation. For more information on our human rights-related activities click here.