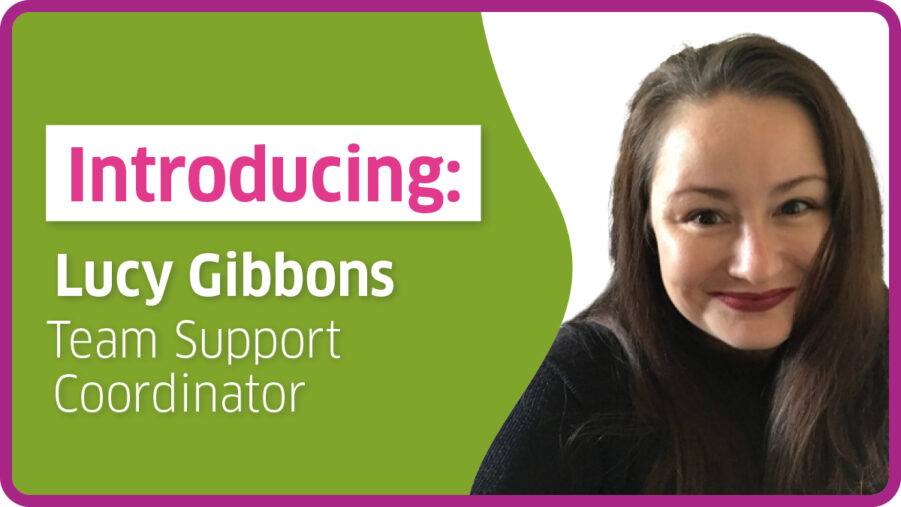 Introducing Lucy Gibbons – SCLD Team Support Coordinator
Who am I?
Hello, my name is Lucy Gibbons, and I am thrilled to have joined The Scottish Commission for People with Learning Disabilities (SCLD) as Team Support Coordinator.
I taught English with the British Council in Asia and the Middle East for about ten years, where I chose to specialise in absolute beginners, before returning to the UK just before lockdown to do a master's degree in Museum Education at University of Glasgow.  While studying this masters I became interested in disabled access and inclusion in museums and galleries. Before joining SCLD I worked for Play Scotland as Membership and Services Officer and at Disability Equality Scotland where I designed and delivered their Easy Read training course.  This professional background and caring for my mother who completely lost her voice after suffering a stroke means that I'm passionate about inclusive communication and accessible information for everyone.
My role at SCLD
I will be working as the Team Support Coordinator which means that my role is to offer daily support to the Chief Executive and the rest of the team as well as the board of trustees and professional networks we help administer.  This means that my daily tasks are often varied and that I am able to work on lots of different areas of SCLD's work.
My first month
As I'm writing this I've been with SCLD for a month and my first impression is that it is a lovely place to work! Everyone is welcoming and helpful, and I've been lucky enough to be able to put faces to names to so many people we work with.
I've virtually met the Rapporteurs and am looking forward to meeting them all in person next month.  I loved the joy that rippled across the whole office at the news that another Rapporteur has secured paid employment.
A lot of my work this month has been related to the gender-based violence and learning disabilities report and conference.  Proofreading the report has been eye-opening and hard-hitting which just proves how important this work is for women with learning disabilities across Scotland.  I'm looking forward to the launch of the research findings at the Gender-Based Violence and Learning Disabilities conference in March. The research report is essential reading with ground-breaking recommendations.
We've also had an office spring clean (now I know where everything is!), launched the Get Involved Packs for Scottish Learning Disability week in May and started recruitment for a new Development Worker who'll work with SCLD and the Scottish Government's Learning Disabilities, Autism and Neurodiversity Team to create accessible information.
Every day at SCLD is different and I'm looking forward to all that comes next!