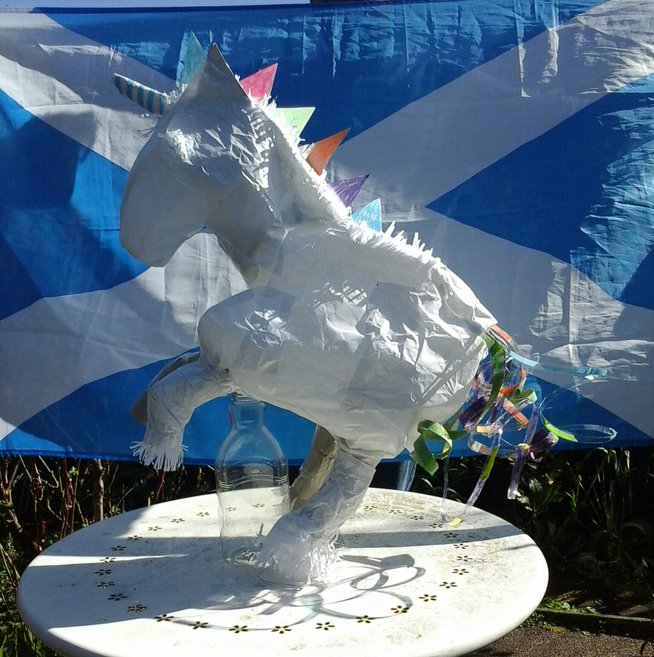 Winner of the 'Make your own Uno' competition
We are delighted to announce that The Mungo Foundation is the winner of our 'Make your own Uno' Competiton!
Uno the Unicorn is SCLD's Scottish Learning Disability Week mascot who was designed by Stephen Dickson, as part of a competition we ran back in Learning Disability Week 2018.
The Mungo Foundation's entry was chosen by artists from Project Ability and was amongst a variety of entries from individuals, services and organisations across Scotland. You can see a collage of entries on SCLD's Instagram page here.
Fiona Hastie, Community Support Worker at The Mungo Foundation commented:
"This is our Uno from our Community Support Services here at The Mungo Foundation.  Our group members have used a variety of "rubbish" to make our "rare and special creature". 
Milk and juice bottles were used to form the body, whilst loo rolls and yogurt pots made the legs. Cheese cartons and milk cartons formed the head.  White packing paper, a biscuit box ,spiralised bottles and loo rolls contribute to the multi coloured mane and tail. Parts of Uno are exposed so that the workings can be seen. 
We hope that you enjoy our "bold and friendly" creature as much as we do!'"