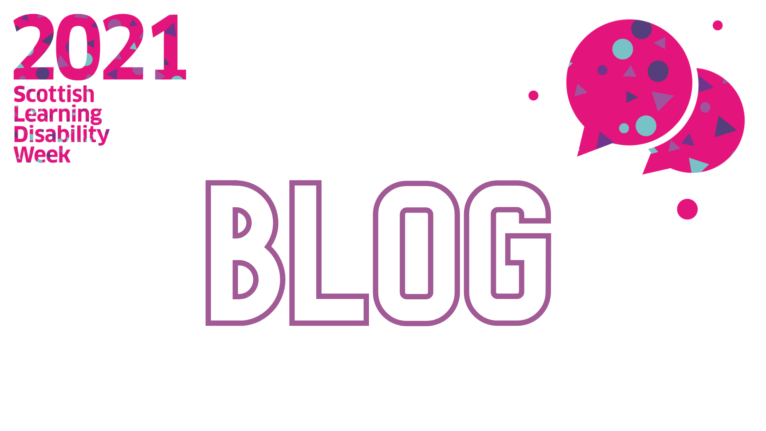 My Relationship – David's Story
To mark Scottish Learning Disability Week 2021 and our day dedicated to 'Romance' we caught up with David Ross, who works as a learning disability Consultant at Values Into Action Scotland (VIAS) to ask him about what it is like being married…
Tell me about how you met your wife?
I met Ashleyann while on a night out with friends and when I made eye contact with Ashleyann I knew then she was the one I was wanting to be with. A month later I started talking to Ashleyann and over time we became friends and since then over the years Ashleyann and I became have now become husband and wife.  We have been together for 6 years and married for 3 years.
 What is the best thing about being married?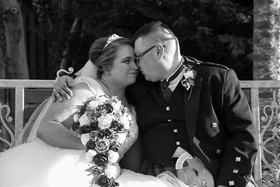 For me the best thing about being married is being able to share the rest of your life with someone you love, care about also able to share things about your day, and being able talk about your deepest feelings.
Do you know other people with a learning disability who are married?
I have a good friend who is married and has a stepdaughter and a son. I also know a few other people who have learning disabilities and are happily married.
 Did you face any challenges to getting married?
I faced more challenges when I got engaged to Ashleyann rather than about getting married as the person/people who disagreed with the fact Ashleyann and I have a learning disability stopped talking to me as I knew and felt about Ashleyann.
Do you have any advice for people with learning disabilities who want to get married?
If you can surround yourself with the right people who can provide you with the correct support and the support, you want and need.
What do you hope for in the future?
The one big thing I hope for and Ashleyann will be the same is to be parents. It will also mean that we can also tell others that it can happen with the correct support.