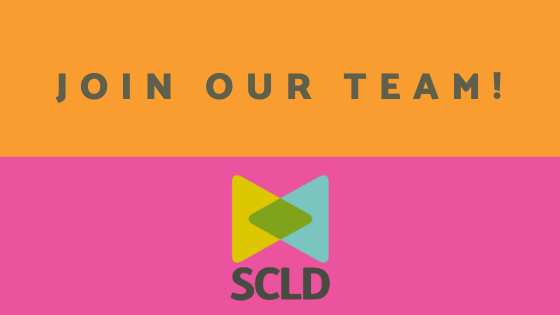 Job opportunity with SCLD
The Scottish Commission for Learning Disability (SCLD) is hiring for an 'Include For Good Programme Lead'. The post will lead our team of rapporteurs who will be implementing revolutionary change for people with learning disabilities in Scotland.
'Include For Good' is SCLD's programme for change. Include For Good is about ensuring that people with learning disabilities are included in every aspect of Scottish life and challenge the status quo. The programme will consist of 8 people with learning disabilities ('rapporteurs') who will work with the SCLD board, leaders and organisations across Scotland to help change attitudes and make Scotland a more equal place. 
The post exists to ensure that people with learning disabilities are enabled to live the life they want and are included in everyday life in Scotland.
You can find out more about the Include For Good programme here.
Apply now
To apply, fill in an Application Form and Equal Opportunity Monitoring Form (below) and send your completed forms via email to recruitment@scld.co.uk by 4pm on Friday 28th January.
This is a fixed term post for 2 years.
If you have any questions about this job opportunity, or you would like to speak to us about this post, please email recruitment@scld.co.uk or call us on 0141 248 3733.