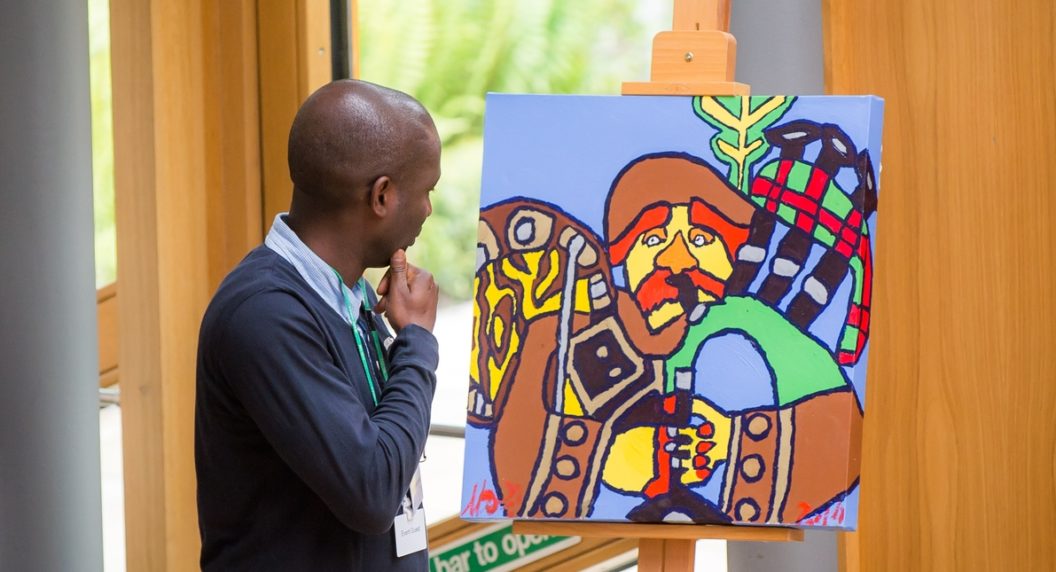 Opportunities for Social Enterprises and Charities
The International Association for the Scientific Study of Intellectual and Developmental Disabilities (IASSIDD) are hosting their international conference in Glasgow, from 6th – 9th August 2019.
This will see over 1,200 + international researchers, academics, practitioners all working in the field of learning disability research and people with learning disabilities and their families, coming together over 4 days at the Scottish Event Campus (SEC) in Glasgow.
The Organising Committee are keen to involve and provide opportunities for people with learning disabilities and would like to extend an invitation to Social Enterprises and Charities in Scotland that involve people with learning disabilities who may have an interest in:
Exhibiting at the conference, with an opportunity to sell goods
Catering opportunities to provide teas and coffees, light snacks at the event
Supplying a Scottish themed gift for the 1200+ conference bags
To support the planning of the conference the organisers are keen to get expressions of interest from Social Enterprises and Charities who would be in a position to support the conference in 2019.
For expressions of interest:
Please reply to admin@scld.co.uk
And include:
And include:
Organisation name
Contact details including address, email and phone number
Details of the area(s) that are of interest:
Exhibition stand and the focus of the stand
Catering at the event
Making a Scottish themed conference giveaway
The IASSIDD Organising Committee will get in touch over the coming months with further detail.
Please note: There is no cost to exhibit at the conference for not for profit organisations.
The final decision on exhibitors for the IASSIDD Conference will be made by the Organising Committee.
Please respond by: Friday 27th April 2018