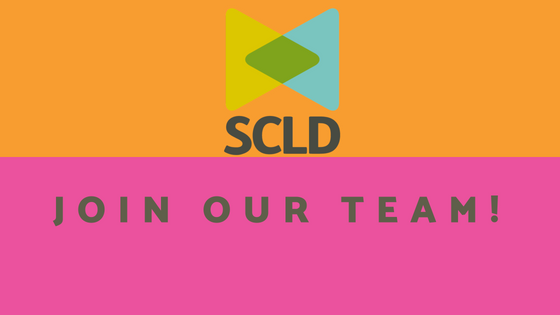 Evidence & Policy Internship
*Please note that applications for this post have now closed.
Join our team at the Scottish Commission for Learning Disability (SCLD). 
The Evidence & Policy Internship is a great opportunity for a disabled person who is committed to enabling people with learning disabilities to live their best lives and is interested in gaining experience in evidence and policy. The opportunity is part of the 'We Can Work' Inclusion Scotland Internship Programme. 
The closing date for applications is 10.00am on Monday 10th February 2020.
Applications can be submitted via video instead of a paper application. If you need any additional support to apply for this role, or have any questions about the application process, please contact Inclusion Scotland via email, or by phoning 0131 370 6708.
If you have any questions about the role, please call SCLD on 0141 248 3733 or send us an email.